2024 Election Threats Emerge
State legislatures find new ways to interfere with elections.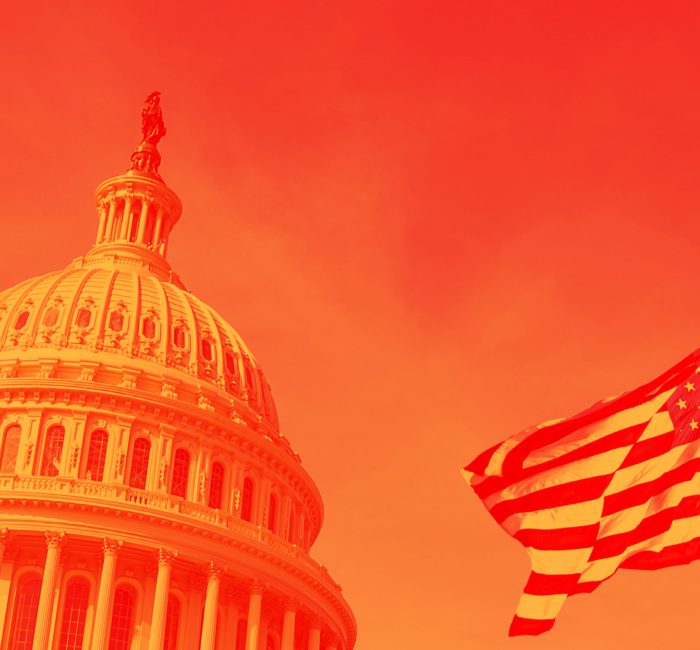 Published: 6.9.23
Our democracy survived a threat last fall, when Election Deniers overwhelmingly lost races for statewide offices that oversee voting. Unfortunately, the threat hasn't abated—it's just evolved. And election subversion efforts from state legislatures haven't let up.
Legislatures in 38 states have already considered almost 200 bills this year that would make it easier for partisan politicians to overturn the will of the voters—and harder for trusted election officials to do their jobs.
That's the key finding of the latest edition of "A Democracy Crisis in the Making," a report released this week by States United and our partners at Protect Democracy and Law Forward.
These bills are being introduced at roughly the same pace as the past two years. So the threat isn't receding, it's just shapeshifting. In fact, the report shows that legislators are dreaming up entirely new ways to interfere with elections.
In Texas, two bills would allow the state to re-run an election under rules that apply to only a handful of counties. Other states are considering vague "forensic audits" of election results or error-prone hand counts.
This isn't about election security. The point is to cause confusion and delay, which could make it easier for partisan officials to manipulate an election. Even when these bills don't pass, they allow lies and conspiracy theories about elections to spread.
The 2024 election is a long way off. But states are setting the rules today—and putting nonpartisan elections at risk.
Sign up for the weekly newsletter here. 
State of the States
The Supreme Court ruled in favor of Black voters in an Alabama redistricting case. Three Republican former governors, represented by States United, argued in a brief to the court last year that diluting minority voting power undermines democracy. They encouraged the court to affirm a lower court's decision rejecting Alabama's congressional maps. The court did so, holding that the maps violated the Voting Rights Act.
In Arizona, the Mohave County Board of Supervisors voted to study the feasibility of implementing a hand count of all ballots in the 2024 election. Secretary of State Adrian Fontes wrote a letter in response, warning the supervisors that a proposal to hand-count all ballots could violate state and federal law, result in "significant human error," and present security risks. He noted that the state's electronic voting systems are secure, accurate, and subject to strict testing requirements under Arizona law and state election rules.
In The News