About
We are committed to protecting our elections, holding democracy violators accountable, preventing political violence, and promoting truth in elections. Our work centers on making sure every election is safe, every vote is counted, and every voice is heard.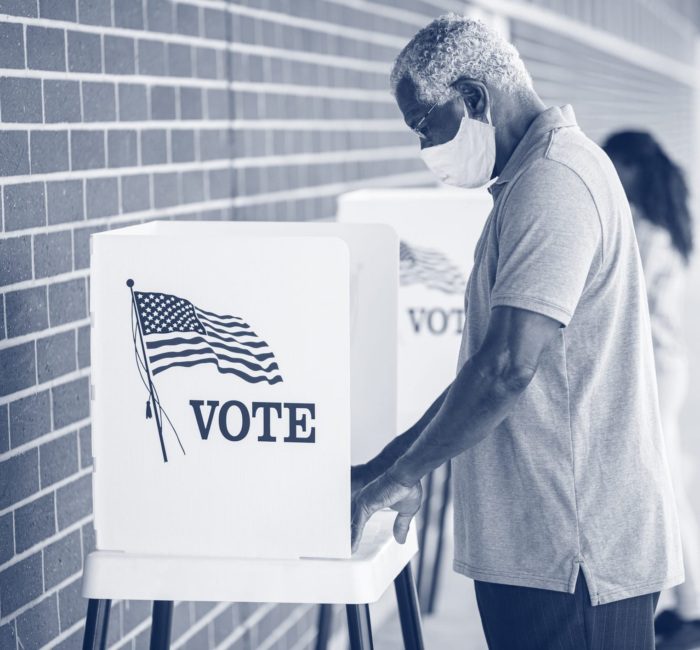 The States United Democracy Center is a nonpartisan organization advancing free, fair, and secure elections. We connect state and local officials, law enforcement leaders, and pro-democracy partners across America with the tools and expertise they need to safeguard democracy. 
We are guided by a bipartisan Advisory Board of former state and federal officials, issue-area experts, and law enforcement leaders from both major political parties who are committed to protecting the will of the people and the rule of law.
OUR STORY
In the months before the 2020 election, three public servants joined forces to create what became the States United Democracy Center.
Joanna Lydgate, Norm Eisen, and Christine Todd Whitman understood that the cause of defending our elections is bigger than partisan politics. They wanted to make sure state officials from both parties have the tools they need to protect the will of the people.
So they assembled a team of leaders with decades of experience protecting elections. For the first time, current and former governors, secretaries of state, attorneys general, and law enforcement leaders came together to form a firewall for democracy.
The American system survived in 2020 because officials from both parties did the right thing. But the attacks on our freedom to vote haven't gone away. They have grown and spread. Forces opposed to democracy are at work in states across the country. 
States United is responding with a focus on protecting free and fair elections, preventing political violence, promoting truth in elections, and pursuing accountability for those who step outside the bounds of our democracy.