Careers
The States United Democracy team is growing! We are looking to build out key positions as we work to protect the integrity of our elections and serve as a resource to state leaders.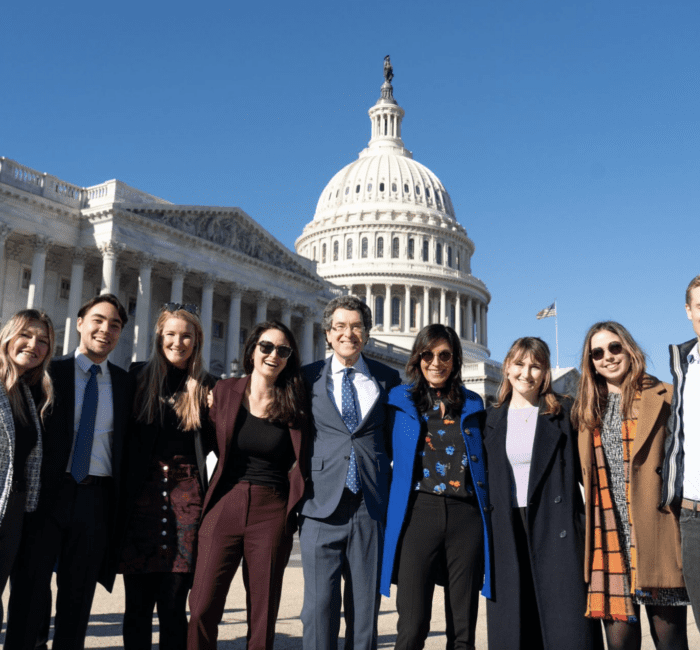 The States United Democracy team is growing! We are looking to build out key positions as we work to protect the integrity of our elections and serve as a resource to state leaders. Check out the job postings below for the latest openings and opportunities.
States United values a diverse workforce and a culture of inclusivity and belonging. We are an equal opportunity employer, and encourage applications from all individuals without regard to race, color, religion, sex, national origin, disability status, protected veteran status, sexual orientation, gender identity, or any other characteristic protected by law. Women, people of color, LGBTQ+ individuals, people with disabilities, and veterans are strongly encouraged to apply.
Open Positions
Counsel | Preventing Political Violence
Location: Remote
The PPV portfolio partners closely with other organizations, law enforcement experts, researchers, social scientists, and communications professionals to expand and enhance the PPV tools available to state and local officials, including legal and policy guidance, best practices, and litigation.
Director of People
Location: Remote
The Director of People will be the subject matter expert on all things human resources which includes but is not limited to, performance management, learning and development, organizational design, talent acquisition, talent engagement and retention, succession planning, talent relations, talent operations (e.g. payroll, benefits, People systems), and total rewards.
Lead Investigator
Location: Remote
Reporting to Senior Counsels, the Lead Investigator will help the States United legal team build the factual record to support legal actions to bring accountability to individuals and entities who are attempting to undermine our democracy. This role will be responsible for identifying, collecting, and analyzing information from a variety of sources, with an eye toward identifying violations of state and federal law, including those concerning elections and those that regulate nonprofits and other entities. The Lead Investigator will also identify, collect, and analyze information to determine threats to election processes.
Manager, State Engagament
Location: Remote
The Manager will support the SVP, State Engagement in building out States United work and partnerships in key states. This includes building relationships with state partners and state organizations, tracking legislative and advocacy activity in the states, and identifying and working in state coalitions. The State Engagement Manager will be a critical part of the newly formed State Engagement team, helping to build the systems, infrastructure and relationships at the state level.
Senior Counsel
Location: Remote
The attorney will be a core member of the organization's legal team, which currently consists of 15 members and growing. The attorney will work with a strong and dedicated team of internal and external attorneys, policy experts, and researchers to (1) bring and support litigation to protect elections, voting, and democracy and (2) provide legal guidance to the organization and state officials.  Senior Counsel will additionally be expected to function with a high level of independence and agency on litigation related matters and also to provide mentoring and training to less experienced members of the legal department.
Senior Researcher
Location: Remote
The Research team produces original and actionable research, including research that supports our disinformation and political violence prevention work. The Senior Research will report to the Senior Vice President of Research and Policy Development.