The Trial of John Eastman
Plus: A tough Jan. 6 sentence and defending Georgia election workers.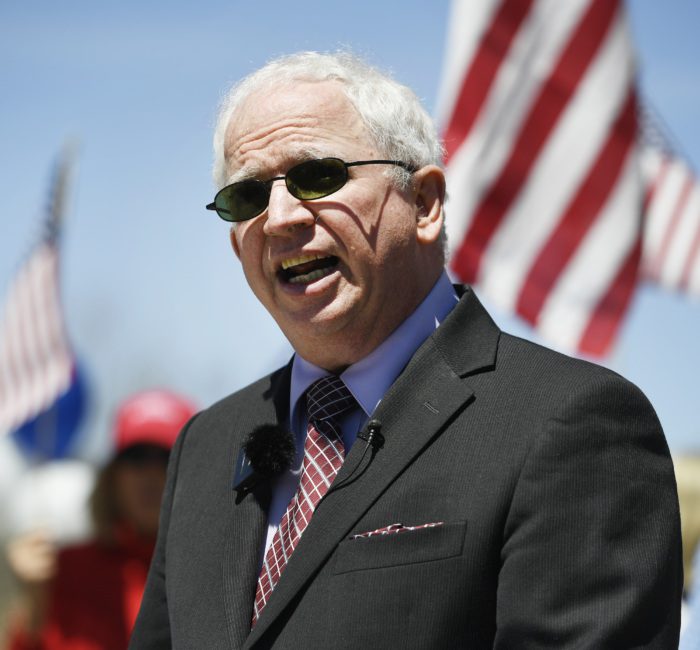 Published: 6.23.23
More than 1,000 people have been arrested for storming the Capitol on Jan. 6. But to date, very few have faced consequences for the legal plot to overturn the 2020 election, which set the stage for the attack. That's the focus of John Eastman's disciplinary trial, which began this week in California State Bar Court.
Lawyers swear an oath to uphold the Constitution. Eastman broke that oath when he crafted a step-by-step plan, without any basis in law or fact, to keep his client Donald Trump in power. Now he's facing accountability—more than a year after States United filed an initial bar complaint against him in 2021.
The California State Bar brought 11 disciplinary charges against Eastman and is seeking his disbarment. The trial's opening days featured testimony from state and local election officials, who confirmed that the election was free and fair and described the hard work of election officials to keep it that way. They also testified about rampant false claims of fraud.
As States United's Christine P. Sun told CNN: When lawyers help their clients try to overturn a free and fair election, "they should be held just as accountable as folks that were led into believing those lies and into breaching the Capitol."
➡️ READ: States United's statement on the trial
Sign up for the weekly newsletter here. 
State of the States
In Arizona, Gov. Katie Hobbs vetoed a bill that would have allowed counties to adopt costly, error-prone hand counts of ballots. Earlier this month, Secretary of State Adrian Fontes warned one county that hand counts also pose security risks and may violate federal law. Arizona's electronic voting systems are secure, accurate, and subject to strict testing requirements. Hand counts are one of many concerning trends as state legislatures consider bills that would raise the risk of doubt and confusion in the 2024 election.
➡️ READ: A Democracy Crisis in the Making
Also in Arizona, Maricopa County Recorder Stephen Richer sued Election Denier Kari Lake for defamation. Lake, who lost the governor's race last year, has "repeatedly and falsely" accused Richer of sabotaging the election, according to the suit. Richer's complaint says he and his family have received death threats and "had their lives turned upside down" as a result of Lake's "knowing and malicious falsehoods." Courts have repeatedly rejected Lake's challenges to the election.
In Georgia, state officials formally closed an investigation into unfounded claims of fraud in the state's 2020 presidential election. Allegations against Fulton County election officials, as well as two election workers who were targeted by vicious conspiracy theories, were false and unsubstantiated, the state found. "False claims and knowingly false allegations made against these election workers have done tremendous harm," Secretary of State Brad Raffensperger said. "Election workers deserve our praise for being on the front lines."
In Michigan, three people were criminally charged after an investigation into forged signatures on candidate nominating petitions last year. Five candidates for governor were disqualified from the primary after election officials discovered the fake signatures. Attorney General Dana Nessel announced more than 20 felony counts against each of the three defendants. The charges include election forgery and conducting a criminal enterprise.
In The News
Image information: John Eastman. (Andy Cross/MediaNews Group/The Denver Post via Getty Images)