Investing in Democracy
Plus: News from Georgia and Utah. 🗳️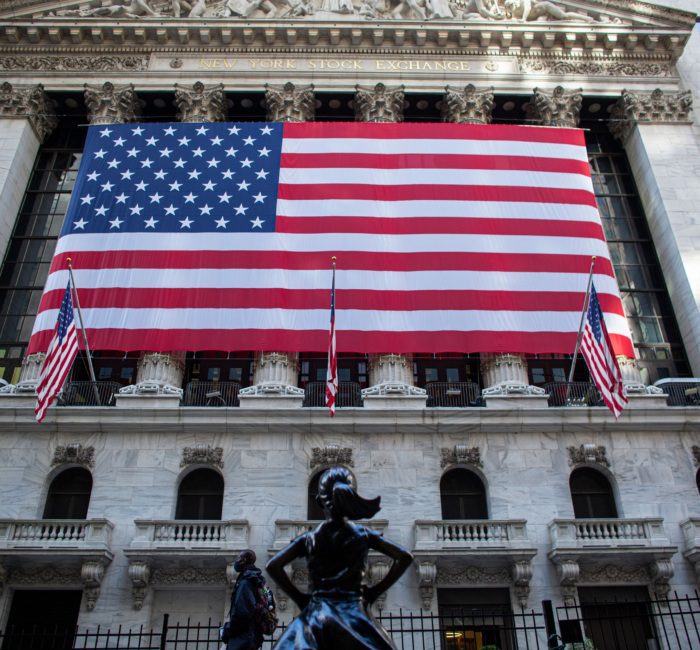 Published: 7.14.23
When democracy is at risk, so are investors. A new report from States United and the Brookings Institution explains the connection—and offers strategies to help institutional investors protect both our democracy and their own portfolios.
Investors have a fiduciary duty to monitor and respond to threats to democratic institutions in the United States, says the report's author, Dr. Layna Mosley, a professor of politics and international affairs at Princeton University. That includes the threat posed by Election Deniers.
"We are heading into a critical presidential election cycle," Mosley says, "and investors need to take a serious look at their role in protecting our democracy."
➡️ READ: The Financial and Economic Dangers of Democratic Backsliding
Sign up for the weekly newsletter here. 
State of the States
In Georgia, Fulton County court officials selected two grand juries, one of which may decide whether to indict former President Trump and other individuals for the plot to overturn the state's 2020 presidential election. District Attorney Fani Willis has signaled she may bring charges in August. Trump asked Georgia courts again to dismiss the grand jury's report and disqualify Willis from the case, though legal experts have said those efforts are unlikely to succeed.
➡️ READ: States United's backgrounder on the investigation
In Utah, the state Supreme Court heard arguments in a challenge to a congressional map drawn by the state legislature and asked the parties for supplemental briefs on related legal issues. A bipartisan group of former governors, represented by States United, has urged the court to hold that extreme partisan gerrymandering violates the state constitution. In a friend-of-the-court brief, the governors showed how such gerrymandering damages democracy, encourages political polarization, and makes governing more difficult.
➡️ READ: More on the former governors' brief
This Week in Democracy
Image information: The New York Stock Exchange. (Kena Betancur/AFP via Getty Images)