Election Denial Evolves
The next wave of the movement is here.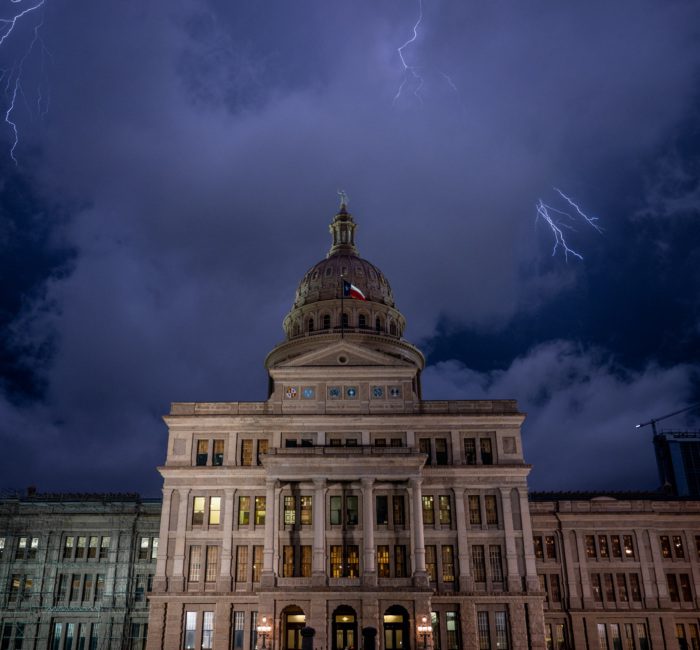 Published: 5.12.23
The next wave of the Election Denier movement is here.
The New York Times called attention this week to an organized movement to push a flurry of election-related bills through state legislatures. Some would limit mail voting and drop boxes or tighten voter registration rules. Others would restrict funding for state and local election offices.
Let's be clear: These are solutions in search of a problem. As the story documented, the bills are driven in part by well-funded advocacy groups and networks of activists, "some of whom promote the most far-fetched theories about hacked voting machines."
Sometimes the threats to our elections are broadcast loud and clear. But in 2023, the Election Denier movement is carrying out much of its work away from the national spotlight.
As we warned in a report last month, Election Deniers in state offices are creating special units to prosecute election crimes, despite years of evidence that voter fraud is vanishingly rare. Election Deniers in power are also moving to restrict resources and funding support to local election administrators, and refusing to cooperate with other states to make voter rolls more accurate.
(The Election Deniers who lost races last year are still out there, too. Some are already planning their next campaigns.)
Last year's midterms drew attention to election lies, and voters responded. Election denial cost statewide candidates 2.3 to 3.7 percentage points in the midterms because voters rejected candidates who didn't believe in free and fair elections but wanted to control state elections in the future.
The midterms are over, but the threat is still with us. As our CEO, Joanna Lydgate, told The New York Times, the decisions being made today in the states will determine how the 2024 election is run, "and American voters will feel the impact."
Sign up for the weekly newsletter here. 
State of the States
In Georgia, at least eight of the 16 people who falsely posed as presidential electors to help former President Trump hold on to power have been granted immunity in the Fulton County district attorney's investigation, according to a court filing. The New York Times, citing people with knowledge of the investigation, reported that at least one additional fake elector also has an immunity agreement in place. District Attorney Fani Willis is examining whether Trump and his associates broke the law when they tried to reverse the results of Georgia's presidential election in 2020. She plans to announce decisions about any criminal charges this summer. States United has a full background report on the investigation.
In The News
Image information:  The Texas State Capitol. (Brandon Bell/Getty Images)