Democracy Means Justice for All
An appeals court can right a wrong in the case of Crystal Mason.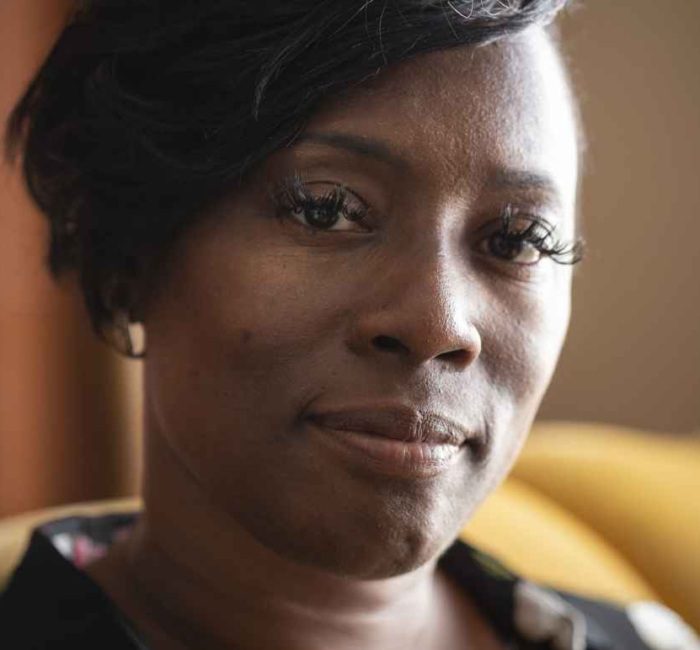 Published: 2.17.23
The election system worked. The justice system failed.
In 2016, Crystal Mason showed up to vote in the presidential election in Texas and found she wasn't on the voter rolls. She followed the advice of a poll worker and used a provisional ballot instead.
A provisional ballot allows election officials to assess a voter's eligibility before the ballot is counted, as a way to prevent disenfranchisement. In this case, state election officials checked and determined that Mason was ineligible to vote because she was on supervised release for a federal conviction. The provisional ballot was rejected, and Mason's vote was never counted.
In other words, Mason indicated she wasn't sure about her eligibility to vote by using the provisional ballot, and election procedures already in place in Texas made sure no harm was done. Yet Mason was arrested, convicted of illegal voting, and sentenced to five years in prison.
It's the only known example of a prosecution for submitting a provisional ballot—a just-in-case option designed for circumstances exactly like Mason's, when citizens acting in good faith are uncertain about their eligibility to vote.
Now a bipartisan group of former prosecutors, including members of the States United Advisory Board, is encouraging a Texas appeals court to right this wrong. They filed a friend-of-the-court brief this week urging the Second Court of Appeals to set aside Mason's conviction.
Allowing the conviction to stand would do nothing to make Texas elections more secure. Instead, it would undermine our democracy by sending the troubling message that casting a provisional ballot carries serious risk—even the risk of prison time.
It would also disproportionately intimidate Black voters, who are more likely to use a provisional ballot. Across the country, prosecution of voter fraud is extremely inconsistent, and the heaviest penalties often fall on poor Americans and communities of color.
As the former prosecutors wrote in their brief, Crystal Mason never should have been charged, much less convicted. By correcting this injustice, the appeals court can strengthen both our justice system and our democracy.
Sign up for the weekly newsletter here. 
State of the States
In Arizona, a state appeals court rejected a challenge to the 2022 election results by Kari Lake and once again affirmed Katie Hobbs's election as governor. Lake, an Election Denier, lost before a lower court in December. She claimed that the results in Maricopa County were tainted for many reasons, including misconduct among election officials. On Thursday, the Arizona Court of Appeals concluded "that voters were able to cast their ballots, that votes were counted correctly, and that no other basis justifies setting aside the election results." The court said Lake's claim that Election Day glitches had any significant effect on the results was "sheer speculation," and it held that Lake's claims of voter disenfranchisement were "baseless." Lake said she would take the case to the Arizona Supreme Court. Clint Hickman, chairman of the Maricopa Board of Supervisors, said in a statement: "It's way past time to move on." States United and Coppersmith Brockelman PLC served as pro bono co-counsel to Hobbs in her capacity as secretary of state, the position she held at the time of the 2022 election.
In Georgia, a judge released part of a special grand jury's final report on attempts to overturn former President Trump's loss in the state's 2020 presidential election. Earlier in the week, Superior Court Judge Robert McBurney ordered that certain parts of the report, including any recommendations from the special grand jury on who should be criminally charged in the attempt to overturn the election, be kept private for now. However, the released sections revealed some limited information, including that most of the grand jurors believe perjury "may have been committed by one or more" of the witnesses who testified during the investigation. The report recommends that Fulton County District Attorney Fani Willis seek indictments for those crimes where appropriate. The special grand jury, which said it received evidence from or involving 75 witnesses, also found unanimously that no widespread fraud took place during the Georgia presidential election that could have altered the outcome. Willis, who will determine whether to seek criminal charges, said late last month that "decisions are imminent."
In Wisconsin, Gov. Tony Evers introduced a package of budget proposals designed to eliminate barriers to voting, support election officials, and "ensure Wisconsin's elections remain safe, fair, and secure." The plan would expand early voting, introduce automatic voter registration for Wisconsin drivers, and create a 10-person office to handle questions and complaints about potential election law violations. It would also allow clerks to begin counting absentee ballots before Election Day, after working with the bipartisan Wisconsin Elections Commission to make sure the counting process is secure and effective. The governor noted that early counting of absentee ballots could result in faster reporting of election results.
In The News
FA special grand jury investigating interference in the 2020 presidential election in Georgia confirmed that there was no widespread fraud and indicated that witnesses may have lied under oath. States United's guide to the investigation has been updated with the latest.
Former White House chief of staff Mark Meadows was subpoenaed by the Justice Department in special counsel Jack Smith's investigation into efforts to overturn the 2020 election. Former Vice President Mike Pence, citing an unusual legal strategy, said he would fight a subpoena issued to him last week.
Fox News anchors and executives privately ridiculed former President Trump's false claims of fraud in the 2020 election while the network was promoting some of those claims on the air, according to a court filing by Dominion Voting Systems. The voting machine company has sued Fox for $1.6 billion for defamation.
Image information: Crystal Mason. (Photo: ACLU of Texas)