The State of Our Democracy
'Unbowed and Unbroken' but still under threat.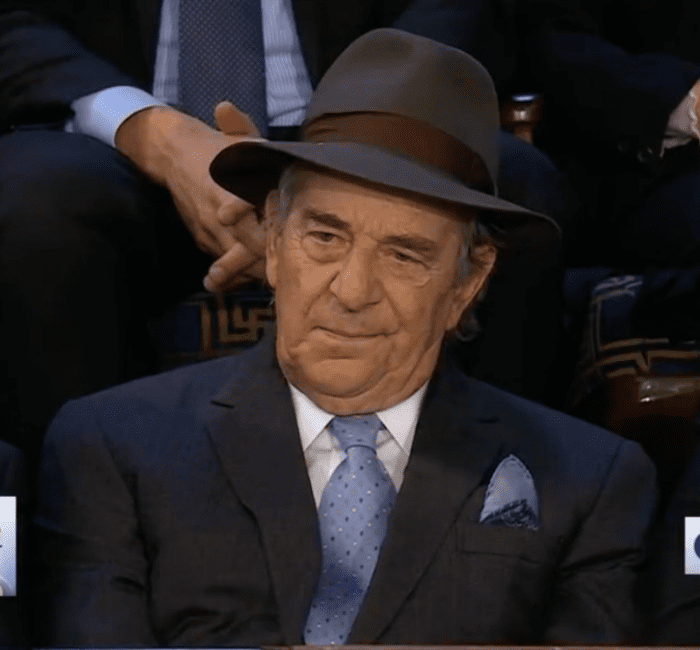 Published: 2.10.23
President Biden used part of his State of the Union address this week to talk about the state of our democracy—bruised, in his words, but "unbowed and unbroken."
He spoke from the Capitol, a physical symbol of both the peril our country faced on Jan. 6, 2021, and the resilience of our system of government. A living symbol of that same peril and resilience was watching the speech from the gallery.
Paul Pelosi received a warm ovation, barely three months after a hammer attack that fractured his skull and left him hospitalized for six days. He wore a hat as he stood to acknowledge the applause.
Biden reminded the House chamber that an unhinged adherent of the Big Lie "unleashed political violence at the home of the then-speaker of the House of Representatives, using the very same language the insurrectionists used as they stalked these halls and chanted on Jan. 6."
The attack on Paul Pelosi last October was proof that political violence is a persistent threat in the United States. As Biden suggested, working to prevent it is an indispensable part of the ongoing work of protecting our democracy.
"We must all speak out," the president said. "There's no place for political violence in America. We have to protect the right to vote, not suppress that fundamental right. Honor the results of our elections, not subvert the will of the people. We have to uphold the rule of the law and restore trust in our institutions of democracy. And we must give hate and extremism in any form no safe harbor."
State of the Union addresses, by their nature, are partisan affairs. Presidents celebrate their achievements and describe their policy goals. Commentators watch for who stands and applauds and who remains in their seats.
In those ways, this year's address was no different. But it came with a living reminder: No matter how you feel about Biden's policy goals, or any president's, safeguarding our democracy is not a partisan issue. It's an American responsibility.
Sign up for the weekly newsletter here. 
In The News
Image information: Paul Pelosi watches as President Biden acknowledges him at the State of the Union.