Lies Have Consequences
Fox News avoids a trial, but damage to our democracy is harder to fix.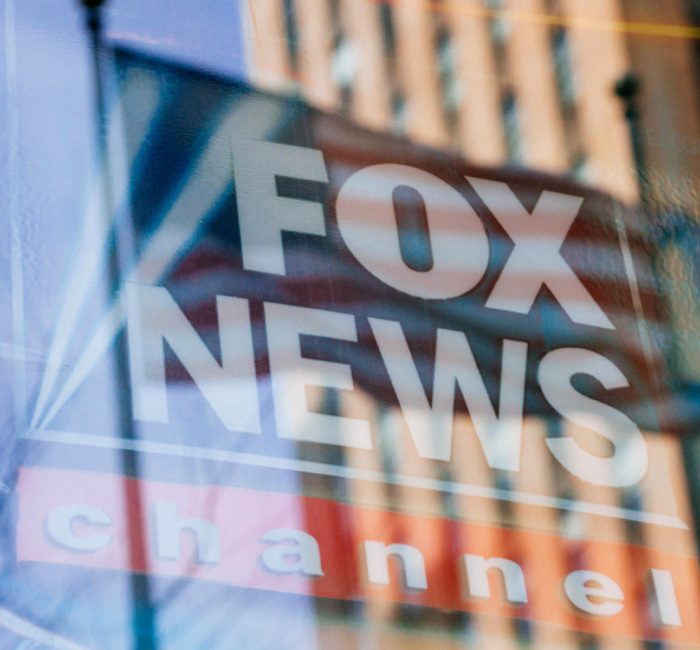 Published: 4.21.23
By agreeing to a $787.5 million settlement with Dominion Voting Systems, Fox News saved itself the potential embarrassment of a defamation trial. Rupert Murdoch and the network's big-name anchors won't have to testify.
But what we learned in the pre-trial phase exposed a lot about what was happening behind the scenes as Fox broadcast lies that damaged public trust in our elections.
While the network was airing conspiracy theories about rigged voting machines, the brass knew all along that the 2020 election was free, fair, and accurate. But profits were at stake, and Fox went ahead with this toxic nonsense anyway.
All this was clear from depositions and internal Fox communications that were made public weeks ago. The judge had already ruled that it was "CRYSTAL clear" that allegations about Dominion aired on Fox after the 2020 election were false.
The network deprived its own viewers of the truth. And many Fox viewers still haven't heard the truth because the network won't have to apologize or issue an on-air retraction.
Lies have consequences, as a lawyer for Dominion said after the settlement was announced. Fox will take a financial hit and still faces other legal action, including an even bigger defamation claim by another voting-machine company.
The consequences for our democracy are much greater. More than two years after the 2020 vote, we're still living with the damage done by reckless conspiracy theories about our elections.
You can see it in weakened trust in our elections. You can see it in the inexcusable harassment suffered by election administrators. You can see it in the Election Denier movement, which is alive and well and raising money, even after a dismal showing last November.
None of this goes away with a nine-figure check. It goes away only when we reject cynical lies about our elections, support the public officials who run them, and defeat candidates who don't believe in them.
Sign up for the weekly newsletter here. 
State of the States
In Georgia, the Fulton County district attorney's office, which is investigating former President Trump's attempt to overturn his loss in Georgia in 2020, disclosed that some of the Republicans who posed as fake electors for Trump in 2020 have accused another fake elector of committing "acts that are violations of Georgia law." The DA's office made the disclosure in a court filing but did not elaborate as to who was pointing fingers at whom. In the same filing, the DA's office sought to disqualify a lawyer who has been representing 10 of the fake electors, alleging that conflicts of interest have made representing the electors together an "impracticable and ethical mess." The filing also claims that lawyers representing the fake electors failed to inform their clients about potential immunity offers last year and made false statements to the court stating that they had.
 
In Texas, lawyers for Crystal Mason urged an appeals court to throw out her conviction for illegal voting — a case that former prosecutors from both major political parties have described as a clear injustice. In 2016, Mason cast a provisional ballot, not knowing she was ineligible to vote. The system worked: Her provisional ballot was rejected, and Mason's vote was never counted. Nevertheless, she was arrested, convicted, and sentenced to five years in prison. It's the only known example of a prosecution for submitting a provisional ballot—a just-in-case option designed for circumstances exactly like Mason's, when citizens acting in good faith are uncertain about their eligibility to vote. A bipartisan group of former prosecutors, including members of the States United Advisory Board, filed a friend-of-the-court brief urging the Second Court of Appeals to set aside Mason's conviction. They argued that letting it stand would damage our democracy and send the troubling message that casting a provisional ballot carries serious risk. A bill in the Texas Senate would reinforce that message by removing the element of criminal intent altogether.
In Pennsylvania, the state Supreme Court held Fulton County and its lawyers in contempt of court for allowing outside access to the county's voting machines in defiance of a court order. The court also ordered the county to hand the machines over to a neutral third party to stop conspiracy theorists and other unauthorized people from accessing them again. As election lies swirled in December 2020, county officials gave an outside firm access to the voting machines, a security breach that led state officials to decertify the equipment. The court later ordered the machines to be kept secure, before the county gave another outside company access last year. One Supreme Court justice, Kevin Dougherty, said in a concurring opinion that it was hard to recall a more brazen abuse of the courts during his time on the bench. "In fact, let it be known far and wide that this Court can — and will — exercise the full might of its constitutional authority against those who seek to delegitimize this Commonwealth's elections, or its judiciary," he wrote. The county and its lawyers will have to reimburse the Pennsylvania Department of State its legal fees and other possible sanctions to be determined later.
In The News
Image information:  The News Corp building in New York City. (Kevin Hagen/Getty Images)