Grand Juries at Work
Charges for Trump in New York may only be the beginning.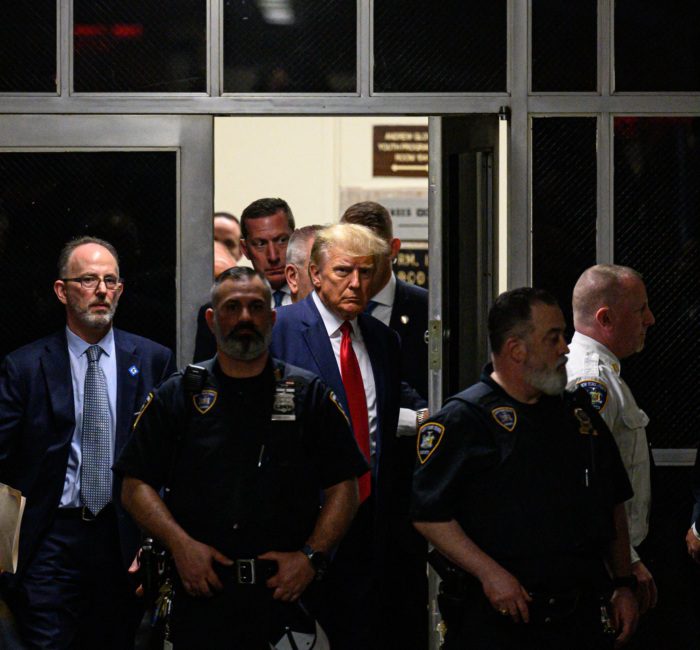 Published: 4.7.23
As former President Trump himself pointed out this week, his indictment on 34 felony counts in New York may be only the beginning of legal consequences he's facing.
A district attorney in Atlanta is examining whether Trump and his associates broke the law when they tried to reverse the results of Georgia's presidential election in 2020. That investigation appears to be in its final stages.
In Washington, a Justice Department special counsel is overseeing probes into the events leading to the storming of the Capitol on Jan. 6, 2021, and into Trump's handling of sensitive government documents.
The New York case turns on hush money payments to an adult film star, but the alleged motive is directly relevant to our democracy. District Attorney Alvin Bragg said Trump wanted to hide damaging information from voters in the final sprint of the 2016 campaign.
Trump predicted "death and destruction" in the event of his indictment. Thankfully, accountability for Jan. 6 insurrectionists has gone a long way toward preventing significant violence.
Still, Trump has responded to the charges by lashing out at the DA, the judge, and the judge's family. All have since been subjected to threats in response to official proceedings.
As these investigations increasingly dominate the news over the coming months, it's worth remembering that each of them has been considered, or is being considered, by a grand jury made up of everyday Americans.
Their job is to look closely at all the facts to decide whether there's enough for a criminal charge. Grand juries are not rubber stamps for prosecutors. They are critical checks on the prosecutors' power.
In other words, these Trump investigations are examples of accountability by the people, for the people. When he makes political attacks against prosecutors and judges, he's also attacking these citizens for doing their jobs by pursuing the truth.
As the judge in the New York case reminded Trump at his arraignment, it's not a time to incite violence. It's a time to be patient, respect the rule of law, and let the justice system do its work.
Sign up for the weekly newsletter here. 
State of the States
In Wisconsin, Janet Protasiewicz, a Milwaukee County judge, was elected to the state Supreme Court, tilting the court's majority to liberals for the first time in 15 years. Protasiewicz will serve a 10-year term and will help decide matters central to the state's free and fair elections. Questions about redistricting, along with a range of voting issues, are expected to come before the court. This group of justices may also hear disputes related to Wisconsin's presidential election next year, along with future state elections. Dan Kelly, who lost the race by more than 200,000 votes, according to the latest count, refused to concede.
In The News
Image information: Donald Trump at a Manhattan courthouse on Tuesday. (Ed Jones/AFP via Getty Images)