Fox and Facts
Viewers deserved the truth about the 2020 election.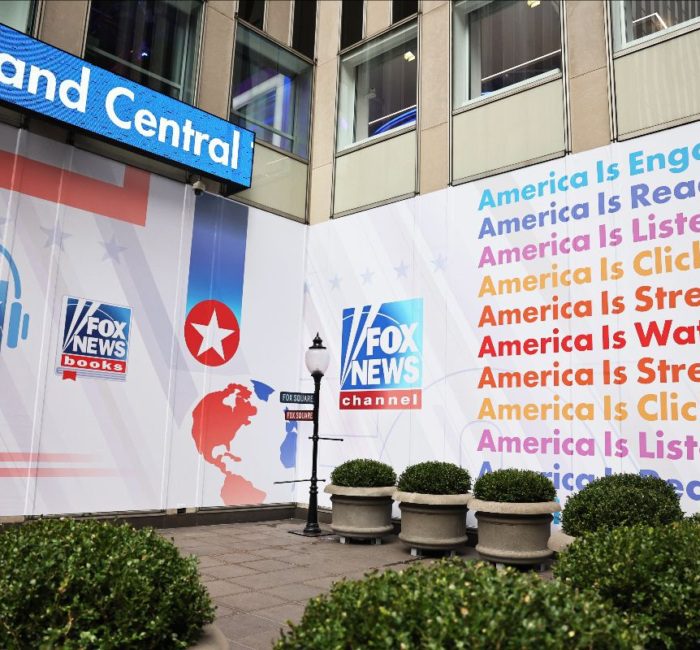 Published: 3.3.23
In the days after the 2020 election, Fox News and Fox Business broadcast wild and unfounded allegations about rigged voting machines and other conspiracy theories.
Behind the scenes, we now know that Fox's own hosts and executives were ridiculing these claims as "absurd," "ludicrous," and "shockingly reckless." But they were worried about losing viewers to far-right competitors. Profits were at stake.
These are among the revelations from a $1.6 billion lawsuit filed against Fox by Dominion Voting Systems. In a deposition made public this week, Rupert Murdoch himself said he wished the networks had been "stronger in denouncing" the lies, despite acknowledging that Fox hosts repeatedly endorsed conspiracy theories about a stolen election.
It will be up to a court to decide whether the networks' conduct amounted to defamation. But it was a clear disservice to Fox viewers, who deserved to know that the election wasn't rigged or stolen. It was free, fair, and secure.
It was also a disservice to hundreds of dedicated state and local election officials, who had to fight a torrent of disinformation, not to mention threats to their own safety, to get the truth out in real time.
"Even under wave after wave of scrutiny," as Votebeat wrote this week, state and local election officials' "reassurances about the security and integrity of the 2020 election have been supported by the facts."
By giving oxygen to what were obviously ridiculous conspiracy theories, Fox caused lasting damage to Americans' faith and confidence in our elections. The voters who tuned in deserved better. They deserved the truth.
Sign up for the weekly newsletter here. 
State of the States
In Wisconsin, the nonprofit organization Law Forward filed an ethics complaint against Michael Gableman, who was fired after leading a sham review of the 2020 election that found no evidence of fraud. Law Forward filed the complaint with the Office of Lawyer Regulation, an agency of the Wisconsin Supreme Court, and urged the agency to hold Gableman accountable. The complaint, which runs more than 100 pages, details how he hired conspiracy theorists, intimidated voters with unlawful subpoenas, spread disinformation, and lied repeatedly to the government and the public. An accompanying letter calls Gableman's review a "disastrous and embarrassing attack on Wisconsin's legal and political institutions." Law Forward said in a statement: "His actions were and continue to be a threat to democracy, plain and simple, and a violation of his sworn duty to uphold both the U.S. and Wisconsin constitutions."
In The News
The Justice Department urged a court to reject former President Trump's claim that he should be immune from being sued over the Jan. 6 attack. Two Capitol police officers are among those suing the former president for the physical and psychological injuries they suffered during the riot.
The Supreme Court asked for more briefs to inform its next steps in Moore v. Harper, a redistricting case concerning a radical legal theory that could give partisan state legislatures virtually unchecked power over federal elections. The North Carolina Supreme Court agreed last month to reconsider the underlying dispute.
Michigan Attorney General Dana Nessel said she was among those targeted by a heavily armed man who allegedly threatened to kill all Jewish members of the state government.
Image information: Michael M. Santiago/Getty Images