Fair Elections Win
Plus: A first in Pennsylvania, and celebrating Pride. 🗳️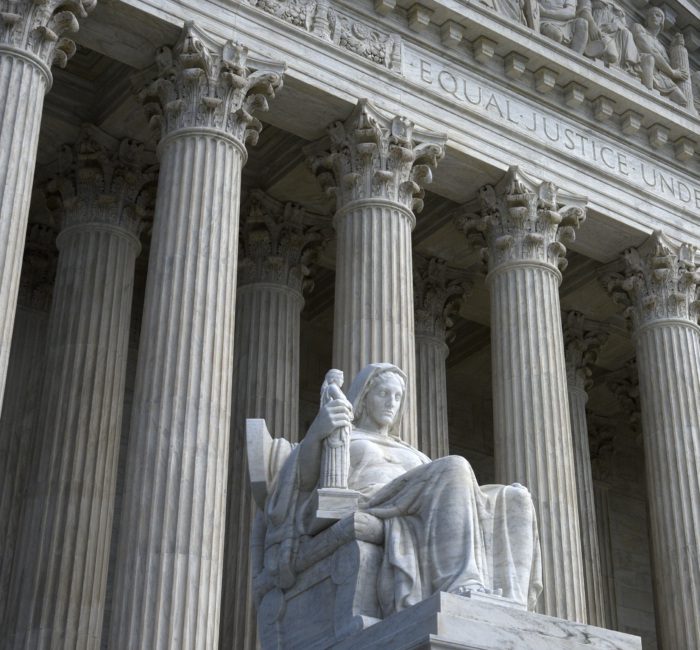 Published: 6.30.23
States United was immensely proud to serve as pro bono counsel to the state of North Carolina in Moore v. Harper, which was decided this week by the Supreme Court. The case was fundamentally centered on state law—and North Carolina's representation of its own institutional interests, and the interests of its voters, was critical to the court's decision.
The court rejected a radical legal theory that would have given legislatures nearly unchecked power over federal elections. The decision upheld our system of checks and balances, which is fundamental to our democracy.
This was a major victory for voters and fair elections, and it further illustrates the crucial role that state officials play in defending them.
The decision was also a reminder of the ever-shifting threat of election subversion. Attempts to undermine elections keep coming, and on many different fronts. We'll continue to support the state and local officials who protect the will of the people.

Sign up for the weekly newsletter here. 
State of the States
In a Michigan case, a federal appeals court upheld more than $150,000 in sanctions against Sidney Powell and six other lawyers who filed frivolous claims trying to overturn the results of the state's 2020 presidential election. In addition to monetary sanctions, a lower court previously ordered the lawyers to complete additional legal education.
In Pennsylvania, Al Schmidt was confirmed as secretary of the commonwealth, the state's top election official. He becomes the first person from the ranks of the state's county election officials to hold that job. Schmidt, a Republican, was a Philadelphia city commissioner when he refused to cooperate with former President Trump's attempts to overturn the 2020 election.
In Wisconsin, Republicans in the state Senate moved to force a vote that could remove the state's nonpartisan top election official, Meagan Wolfe. Wolfe is the administrator of the bipartisan Wisconsin Elections Commission, which has a range of responsibilities, including making sure election results are accurate. She has repeatedly pushed back against lies about the state's free and fair elections. Uncertainty over Wolfe's future comes as state legislators across the country attempt to interfere with nonpartisan election administration.
➡️ READ: A Democracy Crisis in the Making
This Week in Democracy
Image information: Robert Alexander/Getty Images