Election Denial Is Alive and Well
A continuing threat, even after the midterms.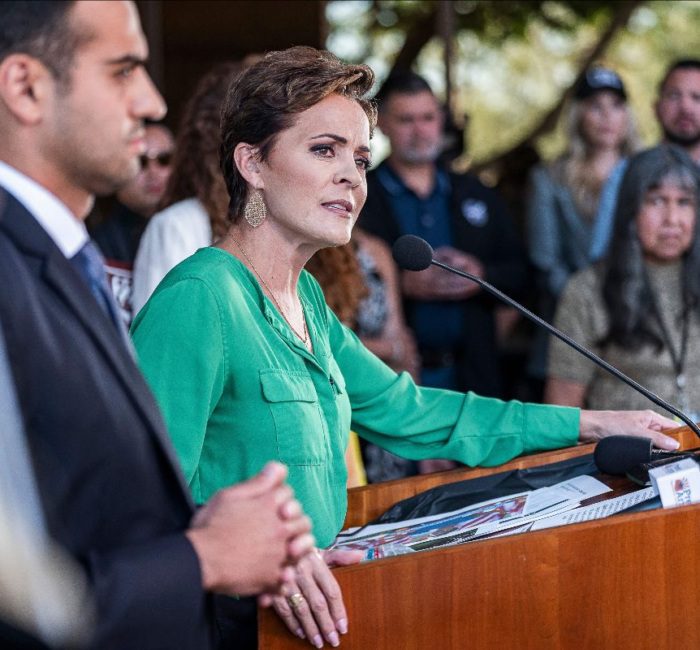 Published: 2.3.23
Election Deniers were broadly defeated last year in races for statewide positions that oversee voting. We warned at the time, though, that the Election Denier movement was alive and well, and plenty of examples since last fall have proved it.
In Michigan, Kristina Karamo, who lost her race for secretary of state by more than 600,000 votes, has yet to concede. She's one of several candidates running for control of the state Republican Party who are still pushing lies and conspiracy theories about elections.
In Arizona, Kari Lake, who lost the race for governor, has repeatedly claimed that she somehow won. So has Abraham Hamadeh, who lost his race for attorney general. Both have lost post-election challenges in the courts.
In Alabama, one of the few Election Deniers who did win a race for secretary of state has withdrawn his state from a widely praised, bipartisan interstate agreement that helps make sure voter rolls are accurate.
State and local election officials are preparing for a wave of Election Denier challenges next year. And, of course, the country's most prominent Election Denier is already running for president again.
The midterms were a victory worth celebrating. But these examples show there's important work ahead, and it can't wait until the next election year.
That includes defending against laws in state legislatures that interfere with professional, nonpartisan election administration. Hundreds of bills were introduced in 2021 and 2022 that would make it easier to manipulate elections for partisan purposes, and more are on the way this year.
It includes strengthening our election processes and systems against a barrage of threats. Kris Mayes, the new attorney general of Arizona, is showing the way. She inherited a so-called Election Integrity Unit from her predecessor that focused on voter fraud, which is almost nonexistent. She's redirecting the unit to defend the freedom to vote and protect election officials, poll workers, and volunteers.
It includes never letting up in the push for accountability, building trust in our elections by promoting the truth—and, yes, calling out Election Deniers, whether they're in public office or pushing lies from the outside.
Sign up for the weekly newsletter here. 
State of the States
In Arizona, Secretary of State Adrian Fontes asked Attorney General Kris Mayes to look into "potential violations of Arizona law" after the Twitter account of Kari Lake, the defeated candidate for governor, posted a graphic containing the signatures of 16 voters. In a letter, Fontes said that Arizona law prohibits posting any information from voter registration forms to the internet, as well as the reproduction of a voter's signature. The tweet, posted Jan. 23, made unsupported allegations about tens of thousands of ballots "illegally counted." Arizona has strict procedures in place to verify voter signatures, including matching the signatures in the voter registration records with those on the affidavit envelopes, professional training for county election staff who check signature matches, and a bipartisan review process.
In Michigan, Secretary of State Jocelyn Benson unveiled a package of proposed legislative reforms to protect the freedom to vote and strengthen election infrastructure. Among other proposals, the package would establish in-person early voting in Michigan, prohibit certain practices that deter or mislead voters, give the state more time to begin processing absentee ballots before Election Day, and ban the open carrying of firearms within 100 feet of a voting location.
In The News
Image information: Kari Lake with Abraham Hamadeh at a campaign appearance in October.
(Olivier Touron/AFP via Getty Images)