Access for All
Plus: Trump faces new charges. 🗳️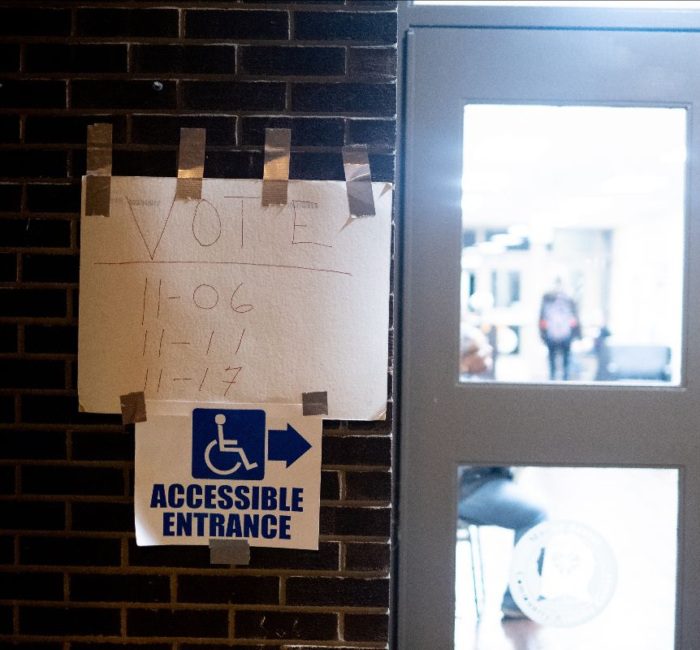 Published: 7.28.23
Our democracy relies on every voice being heard and every vote being counted. And it is stronger when every voter has the accommodations they need for equal access to the ballot box. Nearly 16 million Americans with disabilities voted in 2022, despite encountering more than twice as many difficulties when voting as voters without disabilities, according to the U.S. Election Assistance Commission.
During Disability Pride Month, we celebrate Americans with disabilities and honor their contributions to our democracy. This week marks 33 years since the Americans with Disabilities Act was signed into law. The ADA and other landmark pieces of legislation have helped safeguard the rights of voters with disabilities, setting American democracy on a course to better represent its people.
Sign up for the weekly newsletter here. 
This Week in Democracy
Image information: A wheelchair-accessible entrance to polls in Pennsylvania in 2018. (Aaron Jackendoff/SOPA Images/LightRocket via Getty Images)