Led by three veteran public servants—Joanna Lydgate, Norm Eisen, and Christine Todd Whitman—the States United Democracy Center was originally founded during the 2020 election as the Voter Protection Program. The VPP believed protecting our democracy is not a partisan issue, but an American responsibility. Its mission was simple but critical: to engage, empower, and equip state officials of both parties with the tools they need to defend our democracy for the American people.
As attacks on the ballot box mounted, Whitman, Lydgate, and Eisen began building a team of bipartisan leaders with decades of expertise and experience in election protection. And with the fate of our democracy in the balance, VPP sprang into action.
From press briefings and guidance to fact-checking and legal analysis, VPP quickly became a go-to resource for state leaders, the press, and partner organizations. By bringing together current and former governors, secretaries of state, attorneys general, and law enforcement leaders for the first time, VPP helped build a nonpartisan firewall against those trying to undermine democracy.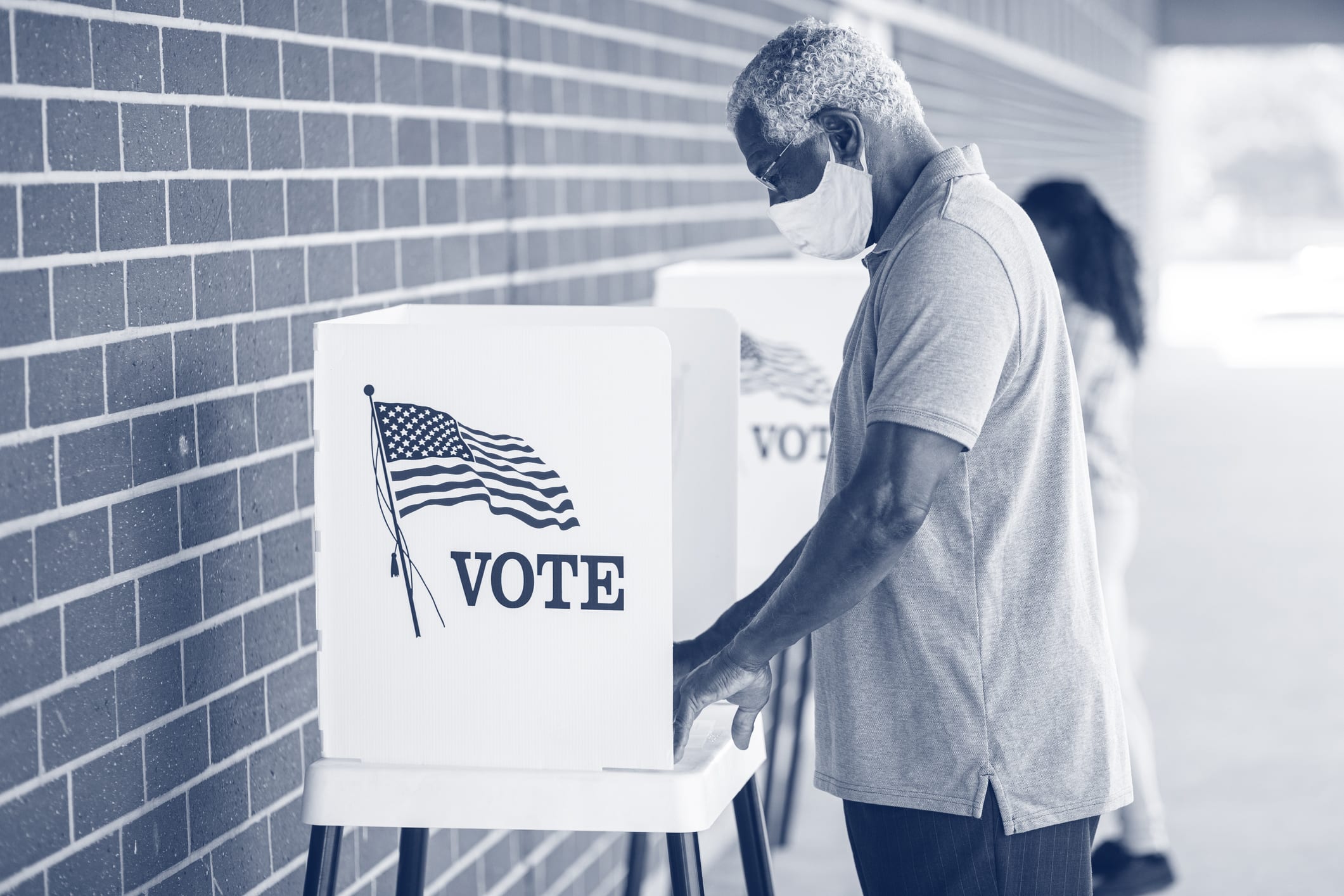 While the 2020 election saw record-breaking voter participation and was deemed the most secure in American history by election security experts, the work to safeguard our democracy is far from over.
In the aftermath of Election Day 2020, democracy violators have doubled down. In statehouses across the country, hundreds of bills have been introduced to limit the freedom of American voters, weaken election security, and strip democratic powers from duly-elected officials and public servants.
We have to redouble our efforts, too. Complacency is kryptonite to democracy. That's why our work continues—we need to be as relentless in our efforts to defend our democracy as those determined to destroy it.
We know that efforts to sabotage our elections and disenfranchise Americans will continue. And we must be fully prepared to meet those challenges—in statehouses, courthouses, and in the court of public opinion.